About Us
This project was made possible with the help of many people and organisations across the UK, India and beyond. Their work, questions
and companionship has provided us with much inspiration and food for thought. We look forward to continuing these conversations.
Quicksand
Quicksand is an interdisciplinary design research and innovation consultancy based in India. Our work is driven by an approach that seeks
to build on a rich, evocative understanding of people and environments, This is done through multidisciplinary collaborations, expressed through manifests that thread product, service and systemic interventions. Quicksand's guiding framework is – Meeting People, Telling Stories, and Crafting Experiences. All our work is grounded in the realities of people who we aim to design for and with, co-creating with rather than for; tuned to inform and inspire, and focused on realising experienceable value. We seek to involve users and stakeholders at each stage of the process. We also incubate UnBox Cultural Futures Society, as a platform exploring new narratives and building action at the intersection of disciplines, to reimagine India's plural futures. As part of its agenda, UnBox curates and produces festivals, labs and publications that bring together diverse practitioners from India and abroad for collaboration and new expressions.
Black Baza Coffee
Black Baza Coffee works in coffee landscapes in India to strengthen biodiversity-friendly farming practices, including using their enterprise approach to support coffee growers to maintain a diversity of native shade tree species and restore wildlife habitats on farms and their surroundings. Black Baza Coffee helped us work with the Soliga coffee growers of the Biligiri Coffee Producers Society in BR Hills in Karnataka. We also worked with Dr Nishant Srinivasaiah whose research is on the behavioural ecology and sociality of Asian elephants in the changing human-dominated landscapes of Southern India.
Buffalo Back Collective
Buffalo Back Collective is a network of small-holding organic farmers around Bangalore. The organisation seeks to change the relationship between urban consumers and their food, striving constantly to evolve a better and healthier food system. Their work also centres on building awareness and knowledge to exercise sustainable choices. Buffalo Back Collective also hosts the Secretariat for the Participatory Guarantee Systems Organic India (PGS OC), which is a cause driven social organisation of 17 farming collectives across India, dedicated to bringing about an inclusive platform for small and marginal organic producers, to collaborate and flourish in the domestic market through a process based on verifiable trust.
Janastu
Janastu.org and Servelots.com have been doing research and technology development along with NGOs and SMEs across regions of Karnataka. This has led them to work on Archives, Annotations, Indigenous Radio and Storytelling tools and to foresee renarration and spatial navigation for the needs of the large diversity in literacy among emergent Internet users. Amongst other things, their work also builds on independent mesh networks, distributed learning contexts and handmade and sustainable futures.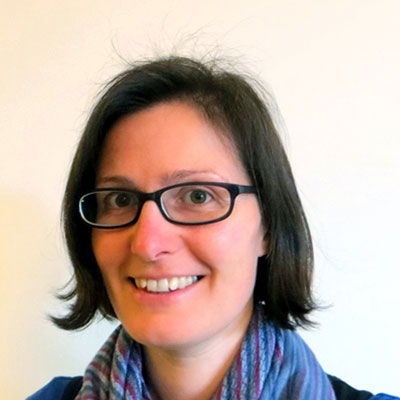 Loraine Clarke
Loraine is a design researcher and lecturer in Human Computer Interaction (HCI) at the University of St. Andrews. Her background includes product design, interactive media, museum studies, participatory design and qualitative research methods. A large part of Loraine's research has focused on the ways tangible interactive exhibits can support shared and social interaction between companions. She spends a lot of her time in FabLab environments creating interactive prototypes which involve digital fabrication methods such as 3D printing or laser cutting, and using various microcontrollers such as Arduino or Raspberry Pi. At the heart of Loraine's research is the motivation to support meaningful experiences with interactive tangible objects and to explore technologies which support empowering people and communities.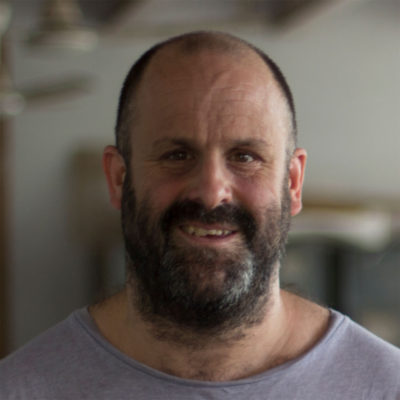 Jon Rogers
Jon Rogers is professor of design at Northumbria University with 25 years of experience working at the interface between design and emerging technologies. Following a recent three year fellowship based in Mozilla Berlin, he is now based in Northumbria working on a range of projects exploring how we can design for trust in the creation and development of the Internet of Things.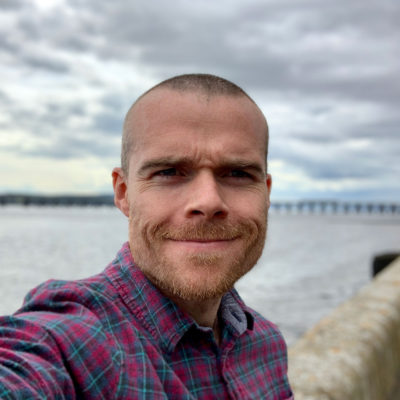 Martin Skelly
Martin is a design researcher specialising in creating speculative, robust, crafted research objects exploring alternative futures of emerging technologies. He is the Programme Director of Product Design at the University of Dundee where he leads modules on the role of prototyping in the creation of physical digital objects and creative technologies. Martin's work explores questions around privacy, security, user agency and ethics in our increasingly automated, algorithmically monitored lives. He creates data driven products and designs meaningful experiences that link our physical world with our digital world.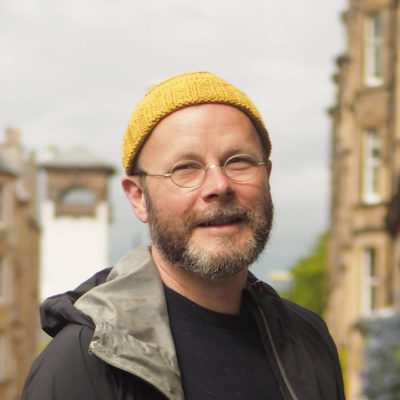 Pete Thomas
Pete is a senior lecturer at Manchester School of Art, part of Manchester Metropolitan University. A designer, researcher and artist, his work is characterised by insight, clarity and simplicity. In 1998 he co-founded the design consultancy Uniform and in 2014 he co-founded the creative studio Tom Pigeon. He has taught in arts institutions across the UK and is a director of Creative Dundee, a social enterprise that believes in culture and creativity as catalysts for positive change.
National Institute of Design
National Institute of Design (NID), Ahmedabad was established in 1961 as an autonomous National Institution under the aegis of the Department for Promotion of Industry and Internal Trade (DPIIT), Ministry of Commerce and Industry, Government of India for providing world class design education, training, and applied research. NID has been declared 'Institution of National Importance' by the Act of Parliament, by virtue of the National Institute of Design Act 2014. NID is a multi-campus Institute having its main campus in Ahmedabad as well as extension campuses in Gandhinagar and Bengaluru. It carries out its objectives through educational research programmes at both Bachelor's and Master's levels, under its five faculties covering 20 specific design disciplines. NID also offers a Doctor of Philosophy (PhD) degree in Design. NID also undertakes outreach, consultancy and industry programmes & projects.
Funded by
Global Challenges Research Fund
The Scottish Funding Council
Supported by
The University of Dundee. Mozilla Foundation Fellowship – with thanks to the Mozilla Foundation who supported Jon Rogers and Loraine Clarke through their fellowship programme (2018-2019). Manchester Metropolitan University, Northumbria University and University of St. Andrews for supporting Pete, Jon and Loraine's time (2020 – 2021).
Our Team
Loraine Clarke, Babitha George, Romit Raj, Jon Rogers, Neha Singh, Martin Skelly and Pete Thomas.
Our Partners
Janastu & Iruway: TB Dinesh, Gopi Krishna, Sanketh, Shalini, Neelkant mama, Girish NP, Rajeshwari, Siddava and other crafters from the Crafter Space. Buffalo Back Collective: Vishalakshi Padmanabhan, Roopa Prabhakar, Karthik Gunasekar, Ravi and other farmers of the Buffalo Back Collective as well as members of the 16 Doddi Trust. Black Baza Coffee:Arshiya Bose, Sannarangegowda, Achugegowda and other Soliga coffee growers of the Biligiri Coffee Producers Society in BR Hills. National Institute of Design, Ahmedabad: Praveen Nahar, Sahil Thappa, Siddhi Patil and Supreetha Krishnan.
Our Creative Collaborators
We would also like to thank the creative collaborators who responded with their future visions to our project brief – Deepa Bhasthi, Yuvraj Jha, Sarah Kaushik, Thomas Louis, Pia Meenakshi & Bharat Mirle, Sadhna Prasad & Poornima Sukumar.
Special thanks to
Bablu Ganguly, members of the Timbaktu Collective and other members of PGS-OC India (Participatory Guarantee System – Organic Council). Nishant Srinivasaiah, Thejesh GN, Vishwanath Srikantaiah, who have been trusted advisors and friends through the course of the project. Grant Davidson, Rob Jackson, Christine Kingsley (whose illustration from UnBox features in our timeline), Sean Kingsley, Ali Napier, Beth Spowart, Alastair Strickland, Nick Taylor and Sandra Wilson at the University of Dundee. Jayne Wallace and Justin Marshall at Northumbria University for their inputs around craft, digital and cultures of making. Bas Raijmakers, Davide Gomba, Shannon Dosemagen, Michelle Thorne, Vladan Joler, Jignesh Khakhar, Sam Burton and John Thackara. Reema Deshpande for her work with lost food stories. Gaurav Sharma for his amazing work in developing and drawing our ideas for the comics. Rhea Muthane and Hugo Pilate for their contributions at Quicksand. Madhav Ajjampur for his editing and translation skills. Emily Thomas and Adina Ziebart for their illustrations that helped us develop our ideas for the comics.